Ultimos Posts
---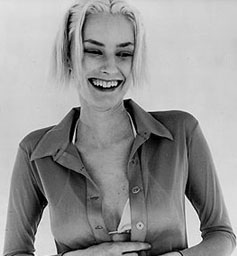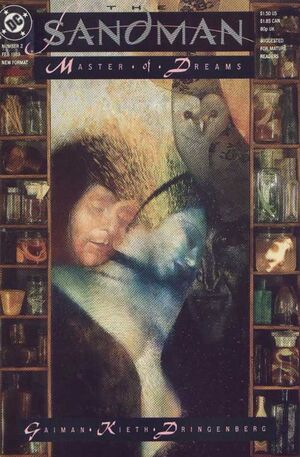 Descripcion:
in 1985. As an indy east coast post new wave band, they crafted their music together carefully, and combined with Aimee Mann's written words and vocals, produced an at times almost hypnotic steadyness as they dealt with themes ranging from dealing with oppression (Voices Carry) and war (Winning the War), a playful near-girlishness (No More Crying, Love in a Vaccuum, and Maybe Monday), to a stand-apart wisdom (You Know the Rest). Through most of it, though, there was an even precision in the music, with synthesized components, that bordered on mathematical.
as they explored deeper themes of the potential of love: We thought just for an instant we could see the future / we thought for once we knew what was important. One of their best songs, Coming Up Close, had similarities with another popular song of that time, Fast Car by Tracy Chapman. One of the great qualities of 'Til Tuesday was their music had a way of growing on you. Another of their best songs, On Sunday has a complex, textured instrumentation that can delight even after many listenings.
was nearly as good as they explored thematically songs that generally weren't about love, reaching an antithesis in Limits to Love but also ranging from spiritual themes R.I.P. in Heaven to the endearingly oddball Crash and Burn. Elvis Costello is a collaborator on The Other End (of the Telescope). Some of their understated best can be found here on (Believed You Were) Lucky and Long Gone (Buddy).
is a little uneven. Without her familiar band and instrumentation, the sound is generally more acoustic, though it borders on jangly at times. Fortunately her vocals generally anchor the music, and a few interesting songs result. One pretty good one has her resignedly telling someone who is being deceptive and/or not making sense, Say Anything (because I've heard everything). The theme will reach its best a decade later in I Can't Get My Head Around It on The Forgotten Arm.
in 1995, which actually might be one of Mann's smarter records from her solo work in the 90's. Amateur is good, a little melancholy maybe, and other songs like Choice in the Matter make this an o.k. cd.
, was released. It is an excellent introduction to the band, has the song Do It Again, available only on this cd, and is enjoyable with repeat listening. Notable absences for fans might be Winning the War, Have Mercy, and Crash and Burn--one from each of their first 3 albums, though they add to the experience of purchasing those individual CD's when you get around to it...
with songs like Build That Wall and You Do. Nominated for a 1999 Academy Award, Save Me was performed by Ms. Mann live at the event. Wise Up incidentally first appeared on the
. In addition a fourth, the pensive instrumental Nothing Is Good Enough, appears here with lyrics--expressing well an archetypal theme in Mann's oeuvre. Satellite and Susan are pretty good songs, as she gives promising indications of increasing focus in a somewhat mixed effort. The Magnolia CD might be the better bet, though with other songs like It Takes All Kinds, Bachelor No. 2 is not a bad CD.
, continuing a trend in somewhat more user-friendly sounds with a number of atmospheric songs. There are at least 5 good ones with This Is How It Goes, Guys Like Me, Invisible Ink, Real Bad News, and Today's the Day might be the best on the CD. In a TV program known for its artfully integrated music,
in 2005. Titled after the hidden potential of boxer's unutilized arm, the songs together form a story of the relationship between a boxer and his girlfriend, working their way through difficult times, with unique lyrical touches: That summer was just crazy hot. We walked through the fairground parking lot, and with our secret handshakes sealed the deal completely. It includes at least half a dozen very good songs, including the outstanding I Can't Get My Head Around It and I Can't Help You Anymore. With these sadly tragic songs, the concept album plays almost like a little opera. Aimee Mann revisits her (Believed You Were) Lucky theme with Beautiful (--I wish you could see it, too).
with its almost ad hoc cover design and title, though seemingly rude on its surface, is a curiously at times more open direction in lyrical themes as it still mostly maintains the cool moodiness that characterizes much of Mann's music--overall probably her second best solo CD after Arm. The song Looking For Nothing may just be the coolest she's ever written, and the whimsical melancholy of Thirty One Today is charming. Most of the songs are at least pretty good, and definitely good songs are It's Over, Columbus Avenue--a metaphor for society and an individual's complex expectations of and relationship with it, and Borrowing Time.
http://www.delgadamente.net16.net/588608/zodiac-signs-astrology-and-plants.html
prevaler.comoj.com